The Fundy School was founded by Andrew "Fundy" Funderburg, creator of Fundy Software, and a champion of the printed photograph. Integral to the print movement in the industry, Fundy saw the need for an educational platform dedicated solely to helping professional photographers sell bigger albums and more wall art - both for the legacy of their clients, and the financial success of their business. This is what makes The Fundy School unique.
We've reached out to the very best in the industry to dive deeper into the steps to financial success through selling printed product. By taking a more holistic approach to print sales - including the psychology, business practices and marketing - The Fundy School is dedicated to helping its students take their business to the next level.
If you are a photographer and want to commit to successful print sales, you're in the right place.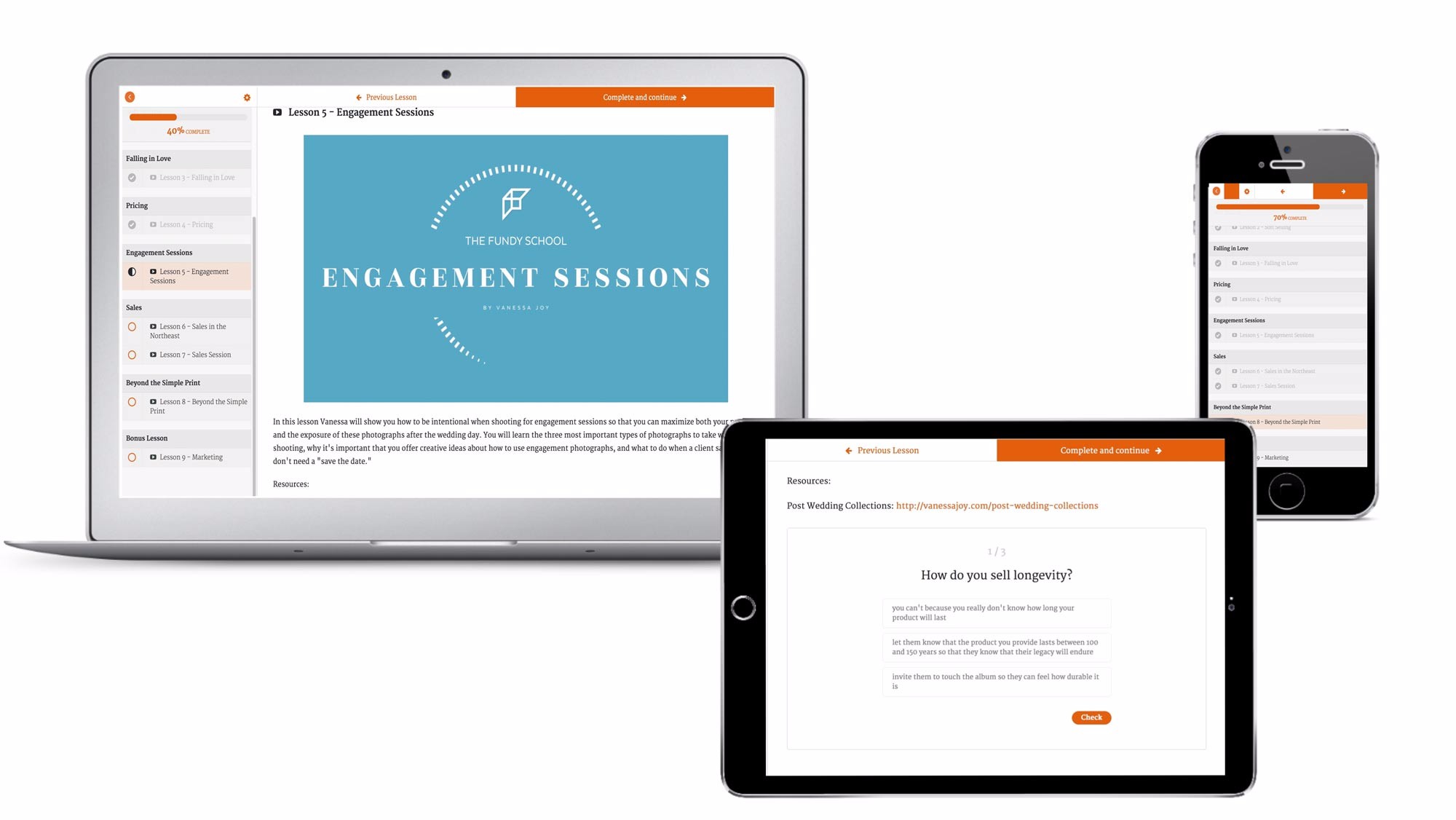 If you've ever purchased an online course and never finished it, or wish you had the resources to really implement it, you're going to love The Fundy School. The school keeps track of your progress, quizzes you on the most important takeaways and is available anywhere you go - at home or on your mobile devices.